UNIQUE GIFT BASKETS WITH A MISSION
Birthday Gift Baskets, Thank You Gift Baskets, and a Huge Variety of Gift Basket Ideas!
What brings you here?
Did you wait for the last minute to send a gift?
Do you want an easy but nice gift?
Not sure what to send, but you need to send a thoughtful gift?
Don't have a lot of time to shop and need to send a meaningful gift?
Need gift ideas or help with gifts?
Looking for a gift basket for a hard to buy for person?
Well then, we are so glad you're here! Let Aunt Laurie's help you solve your gifting needs and challenges today!
SEND THE BEST GIFT BASKET NOW!
FEATURED COLLECTION
Send happy birthday wishes with a beautiful, high quality, handwoven birthday gift basket today!
WHY SHOP WITH AUNT LAURIES?
HANDWOVEN GIFT BASKETS

Each high-quality, reusable Aunt Laurie's basket is handwoven by clients with disabilities learning job skills.

SOUTHERN GIFTS

South Carolina gift baskets loaded with local and southern favorites is our specialty.

CUSTOM GIFTS

Build your own unique gift baskets with customization for special events, corporate events, business meetings, family reunions and more.

IMPECCABLE CUSTOMER SERVICE

Attention to details and superior customer service is a priority at Aunt Laurie's. We offer gift basket delivery.

HANDWRITTEN NOTECARDS

Our unique gift baskets or gift boxes come with your message on a handwritten note card for an extra personal touch.

100% SECURE & SIMPLE SHOPPING

Our easy to navigate website is secure and simple, making gift giving a breeze.
GIft Basket Connection
Every Aunt Laurie's gift basket sent makes someone happy, feel appreciated or really loved in a special way. Sending unique gift baskets that support our mission makes you feel good too. You'll help people with disabilities learn job skills and feel valued in the process! How awesome is that?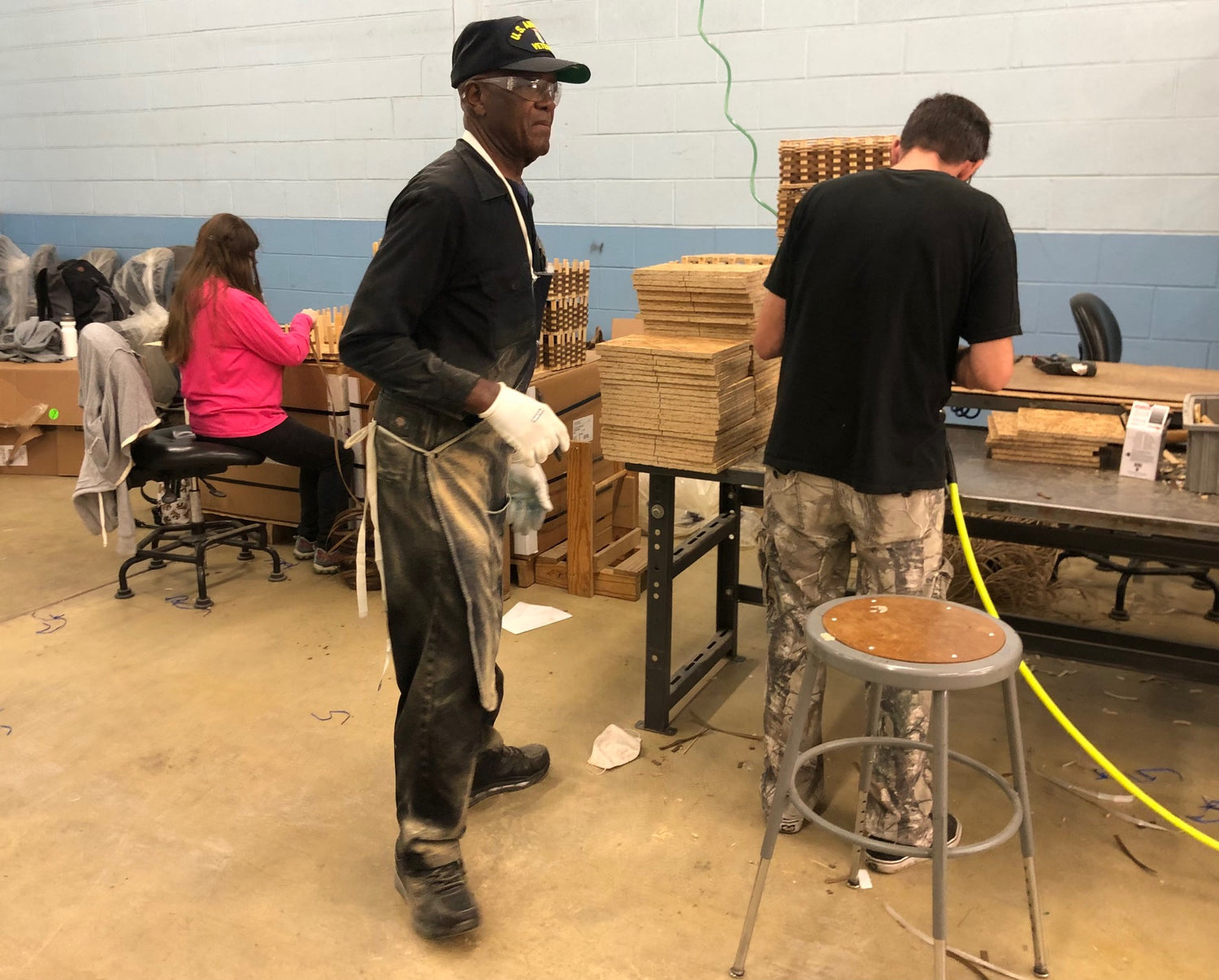 High Quality Gift Baskets
Gift baskets have long been known as a quick and easy gift. While Aunt Laurie's gift baskets are easy to order, they are very different and far more special.
Our unique gift baskets have a genuine connection. Having a passion for helping others inspired Aunt Laurie's, and it drives us still, every day. Every Aunt Laurie's high quality gift basket are handwoven in the woodshop at the South Carolina Rehabilitation Center.
Unique Gift Baskets
We strive to make your gift baskets extra special, as we collect and assemble gifts in the spirit of the South Carolina Lowcountry, capturing the desire for connection, unity, and harmony that thrives here.
We are personal, authentic, and proud of our connection to the community, local businesses, and to our very special friends learning skills while overcoming a variety of developmental disabilities, including autism. Please join our mission by sending your unique gift basket with a special meaning today!
Gift Basket Ideas
Browse our selection of unique gift basket ideas and choose one that's right for you and the person to whom you are giving. You can also build your own unique gift baskets online and personalize your gift by selecting your individual products to make the perfect gift.
We offer a huge collection of gift baskets for men, thank you gift baskets, gift baskets for women, sympathy gift baskets, spa gift baskets, holiday gift baskets, birthday gift baskets, Charleston gift baskets and many gift baskets South Carolina, and more!
Shop our vast collection for gift basket ideas, as we have easy ordering, gift basket delivery and offer local delivery all while helping adults with disabilities feel more valued.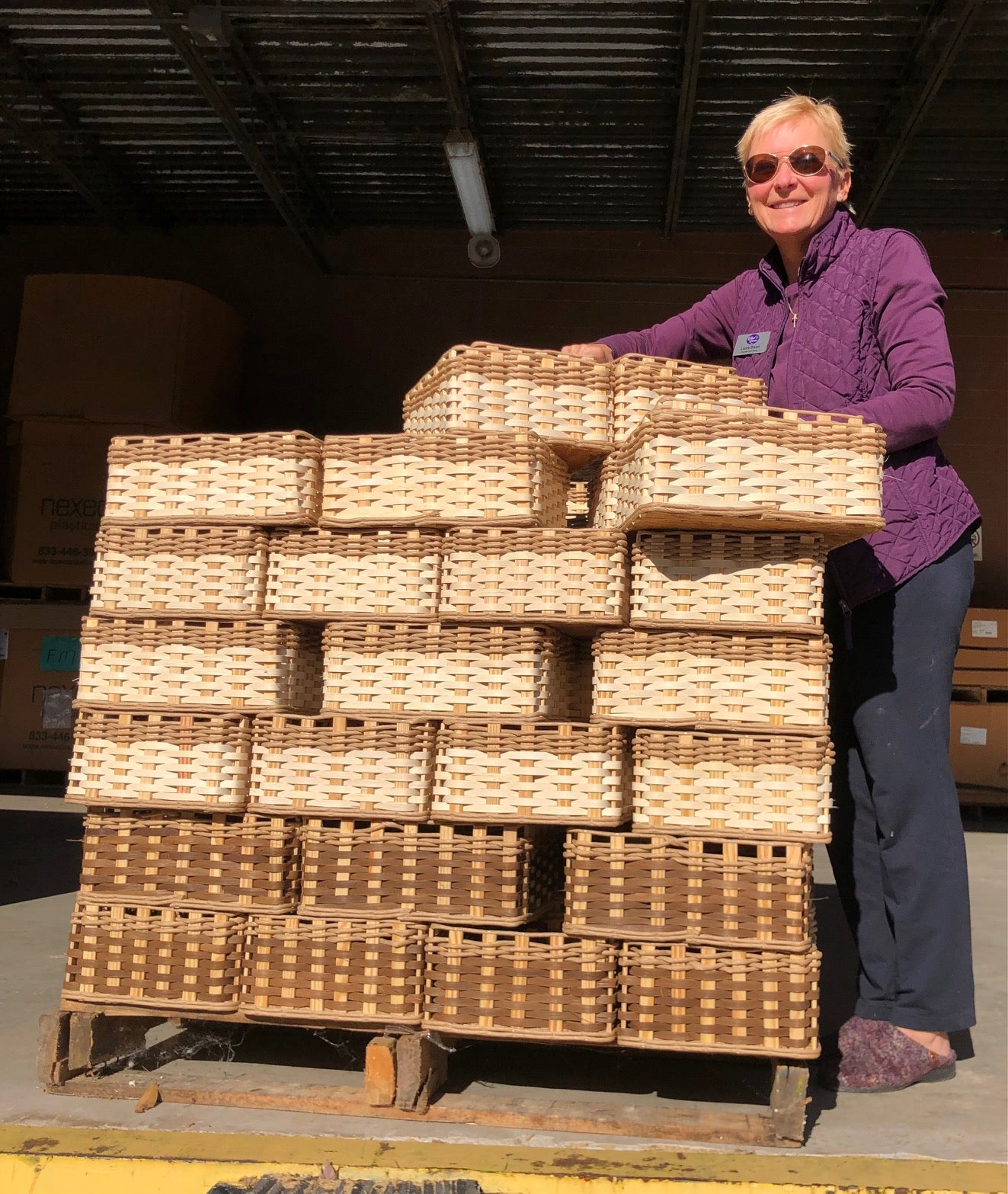 Gift Baskets with a Mission
Whether you build your own or choose one of our gift basket creations, either way you'll be doing good by choosing well. We are personal, unique, and genuine, so your gift you send will be even more special.
Many of our high quality products are made by people with autism and developmental disabilities making your unique gift baskets even more special purpose and with meaning.
At Aunt Laurie's we also believe in helping small businesses and the local community. In addition to our awesome gifts handmade by individuals with special needs, we offer a variety of local, lowcountry, southern, South Carolina, Charleston, Savannah and coastal favorites too.
We're always adding new products and gift basket ideas, so check with us frequently for all your life's events!
Gift Basket Delivery
Aunt Laurie's specializes in South Carolina gift baskets and also have Charleston gift baskets too. We offer local gift basket delivery in the surrounding Lowcountry South Carolina area including Hilton Head Island, Bluffton, Beaufort, Parris Island, Sun City, Okatie, and limited for Savannah. You can send gifts nationwide as well.